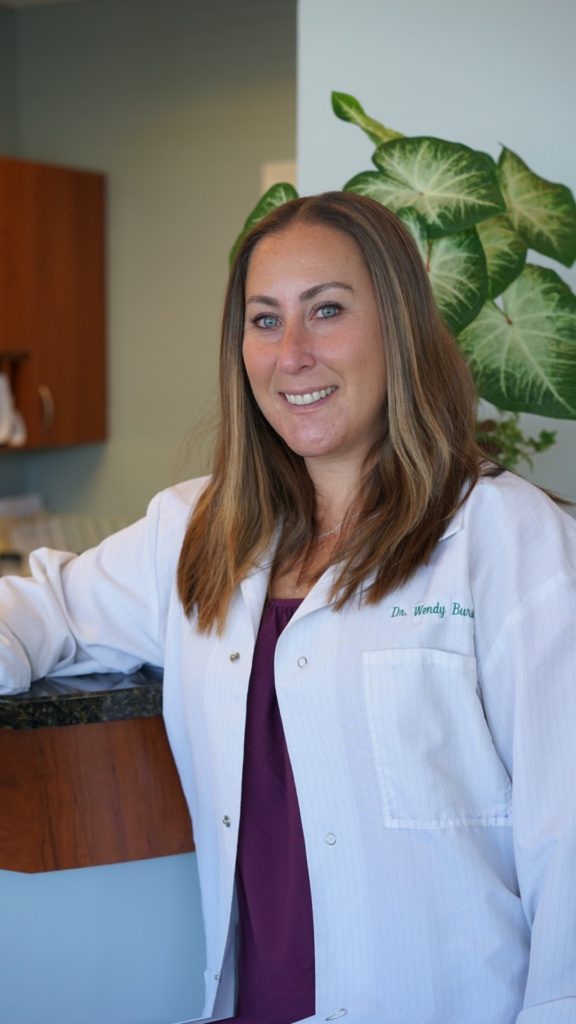 Our Periodontist – Dr. Wendy Burstein
Our staff Periodontist, Dr. Wendy Burstein, specializes in all areas of periodontics and periodontal surgery. Simply put, a periodontist is a dentist who has completed 3 years of additional training in all aspects of periodontal disease including:

• Gum Disease Prevention
• Diagnosing Periodontal Disease
• Periodontic Treatment

Having a periodontist on staff at Weiss Dentistry is a service and a convenience we offer our patients with gum disease. There's no need for you to go to another office across town. Dr. Wendy Burstein helps patients establish and maintain healthy gums and bone, as well as diagnose and treat gum issues. If you have gum disease, you might see the periodontist for routine cleanings, as well as more extensive scaling root planing until your gums are healthy again.
Gum Disease is an infection around your gums or who are in need of dental implants. Signs of infection include gums that bleed when you brush your teeth, tender gums, persistent bad breath and more, depending on how serious the disease is. While better brushing and flossing can improve inflamed tissues, advanced cases need to be treated by the periodontist. Timely treatment can make all the difference. Untreated advanced disease can cause you to lose one or more teeth.
Dental Implantsmay be a good solution if you have lost a tooth or teeth. To be a candidate for implants, you need to have generally good oral health. Consulting with our periodontist will let you know if implants are right for you. Dr. Wendy Burstein is trained in the placement, maintenance, and repair of dental implants.
The periodontist may need to perform Periodontal Surgery to restore form and function to your gums, periodontal ligament, and bone.Periodontist Dr. Wendy Burstein is skilled in the various surgeries, including:

• Connective tissue grafts
• Frenectomy
• Crown lengthening

Call the periodontist today at 410-666-9266 to schedule an appointment at our Cockeysville dental office.